BOOK ONE OF THE MAJOR D'ANGELO MYSTERIES
Crime ficton with an Italian flavour
When eleven year-old Giovanni Mirelti goes missing from his family home in the village of Montenero, Major D'Angelo of the Italian carabinieri takes charge of the search.
Meanwhile, in the city of Pescara, Colonel Battista is faced with what appears to be a drug-related murder, as well as a possible imminent shipment by a people-trafficking gang, information he has gleaned from a prostitute informant.
A clue to Giovanni's disappearance prompts Sergeant Teresa Rossi to visit a British holiday-home owner in North-East England, but the situation becomes increasingly dangerous for everyone involved, leading to a dramatic and shocking climax.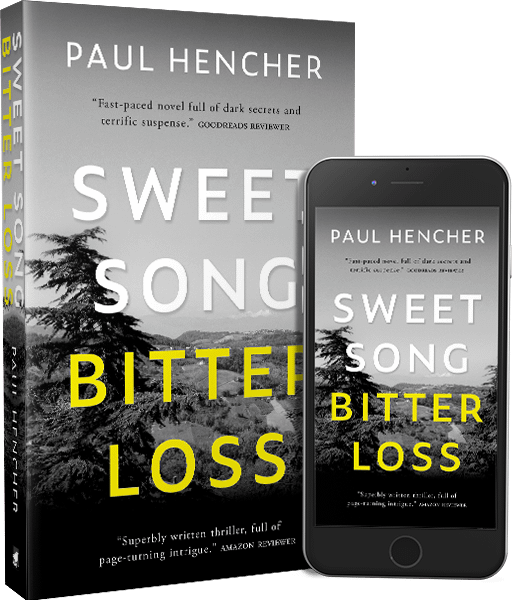 Sweet Song, Bitter Loss by Paul Hencher.
Available in Paperback and eBook Formats.
"I was there, Katia. I saw the poor kid lying in the rocks near the beach at San Vito where he was found. He looked like a broken little doll, except the crabs and seagulls had already had a go at him. If Giovanni Mirelti is still alive, I don't want him to end up the same way."
Major D'Angelo - Sweet Song, Bitter Loss